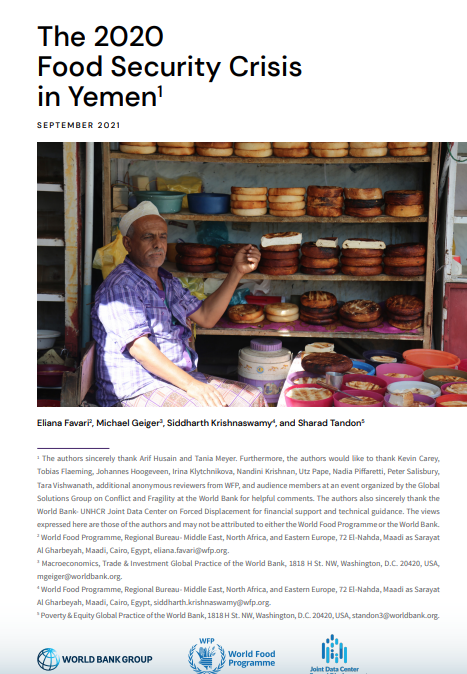 The 2020 Food Security Crisis in Yemen
Yemen experienced sharp increases in food insecurity during 2020, and many
Yemenis risk falling into famine. A number of large shocks in 2020 combined to cause the current food security crisis, including the COVID-19 pandemic, a significant decline in humanitarian assistance, a currency crisis, rising global food prices, difficulties in importing fuel, and increasing conflict. This analysis identifies how each major shock affected prices and households, examines whether each individual shock was associated with the timing and location of when and where food access declined most rapidly, and lastly examines previous food security crises in the country to identify whether any shocks in particular might be associated with bad food security outcomes during the conflict.