The JDC publishes a regular literature review that summarizes recent publications and academic scholarship on issues related to forced displacement. The Literature Review Database contains all of the summaries to date and is searchable by key words, author, year and country, . 
The center also publishes Digest which synthesizes the latest research on a specific area related to forced displacement by a guest contributor. 
Access JDC Forced Displacement Literature Review 
Latest JDC Literature Review Updates
Latest Publications and Reports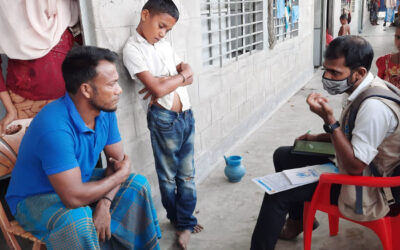 The World Bank-UNHCR Joint Data Center on Forced Displacement - In Review (2020 - 2022)The JDC was established in later 2019 to help change the collective approach to forced displacement to a bigger and broader one that lasts longer, matching the scale of forced...
Understanding the impact of climate change on forced displacement is critical to informing solutions. The latest scientific findings confirm that climate change is a factor in displacement, albeit unquantified, and that climate and weather extremes are increasingly driving displacement. This paper examines the degree to which climate change is influencing and amplifying the multiple underlying risk drivers of displacement.
The World Bank in collaboration with the United Nation Refugee Agency (UNHCR), the National Bureau of Statistics in Somalia and the JDC conducted a high-frequency phone survey. The sample consists of about 500 households from host communities, IDPs living in camps, IDPs living outside camps, refugees, and refugee returnees.